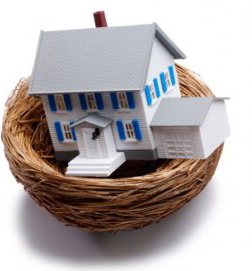 Achieving Your Retirement Goals
Are you a soon-to-be or now retired homeowner contemplating whether your current residence and community are right for you? Are you having any of the following thoughts?
I'm tired of paying Long Island's high property taxes.
I need to live in an area with a lower cost of living.
I need to escape the cold and challenging New York winters.
I want to downsize to a more manageable living space.
I have a physical condition which is impacting my ability to enjoy my home.
I want to move closer to my children and grandchildren.
I want to realize my dream of living by the water, near a golf course, or traveling.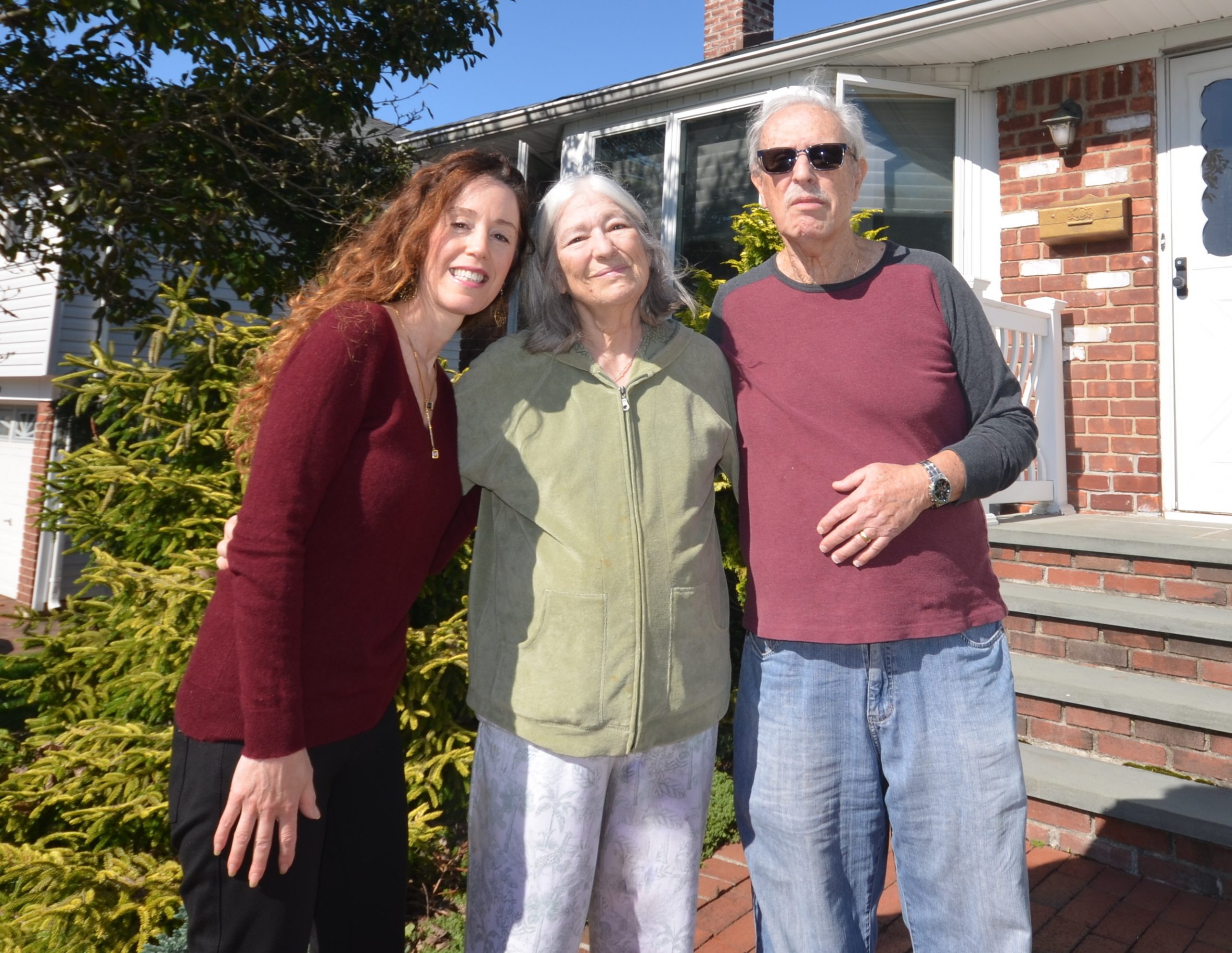 Happy retirees Dolores and Eddie Lubitch with their realtor Stacy Zigman who sold their Long Island home for well over asking in October 2021.
If you are having any of these thoughts, you may be ready to sell your current home and find a new residence and community that better suits your current circumstances and desires. An experienced and qualified real estate professional can help you achieve your goals. Stacy Zigman is one such REALTOR®.
Stacy has been helping retirees sell their New York properties since 1994. She is a Certified Residential Specialist ("CRS") as well as a Seniors Real Estate Specialist ("SRES"). Utilizing her extensive experience and specialized qualifications, and her caring and personal approach to business, Ms. Zigman can guide you through this important and sometimes complex lifestyle transition with as little stress as possible.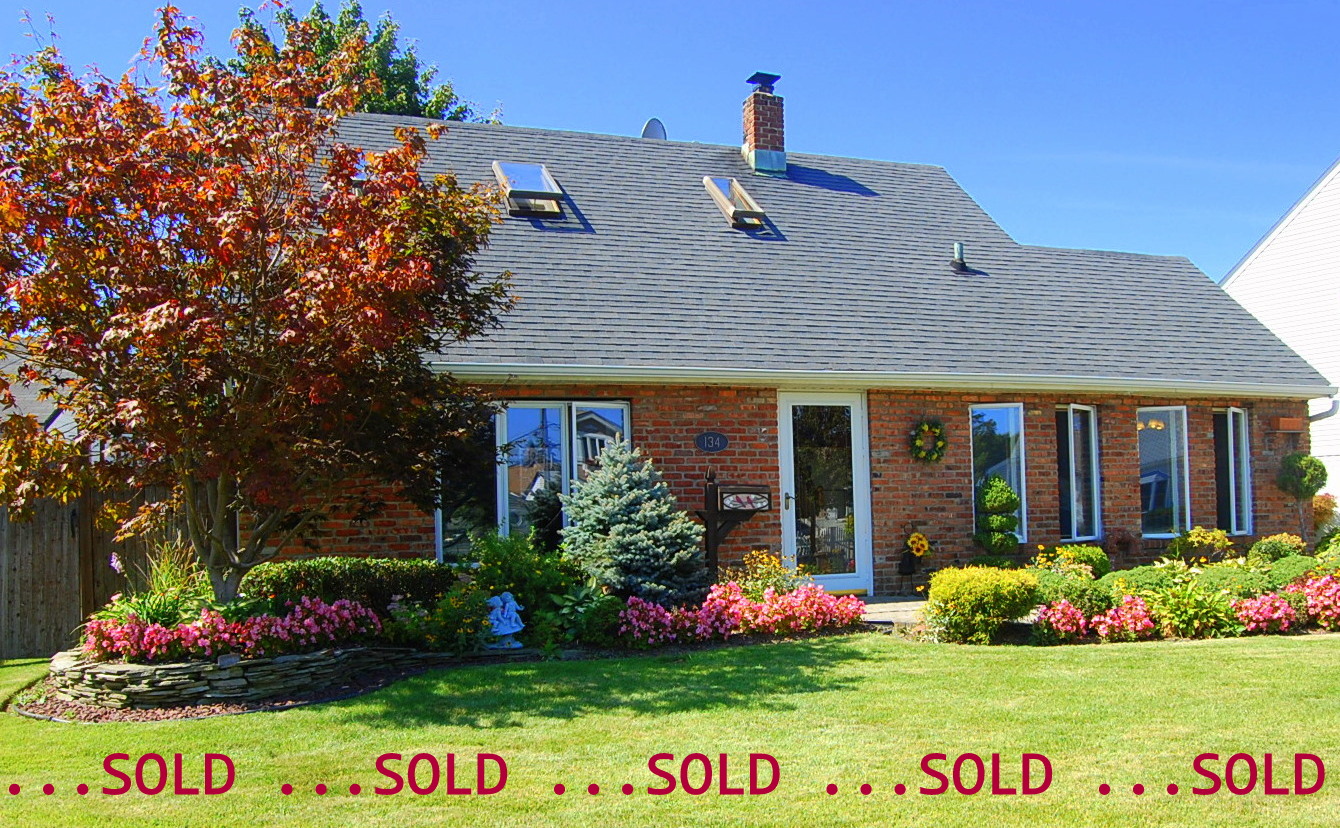 Selling My Home -- The Key to My Retirement!
"Long Island is a great place to live and raise a family. However, being able to afford and maintain a home on the Island today often requires not one, but two good incomes," Stacy points out. "The real estate taxes alone present a good case to sell if you are an empty nester." When you consider the high property taxes, as well as soaring heating expenses, landscaping, electric and other carrying costs, selling a home in which you've built up a large equity can give your nest egg a quick and significant boost. Cashing out and moving into a more affordable house, in a more appealing climate where energy and maintenance costs are less, can make your retirement savings go farther and even raise your standard of living.
Your Home Is Worth More...
Ms. Zigman reminds New York home sellers, "Be encouraged by the rise in home values over the past few years. If you've owned your property for some time, it is likely worth a lot more than you originally paid for it. Make the most of these increasing home prices by exploring the many buying opportunities in popular retirement destinations filled with easy to maintain, easy to live in, lower cost properties!" Today's retirees looking to upgrade may now afford homes in world class communities that they were priced out of only a few years ago. So, if you've longed for a milder climate, with abundant golf courses, fantastic beaches, or other recreational facilities and cultural amenities, take advantage of today's pumped up prices and record low interest rates.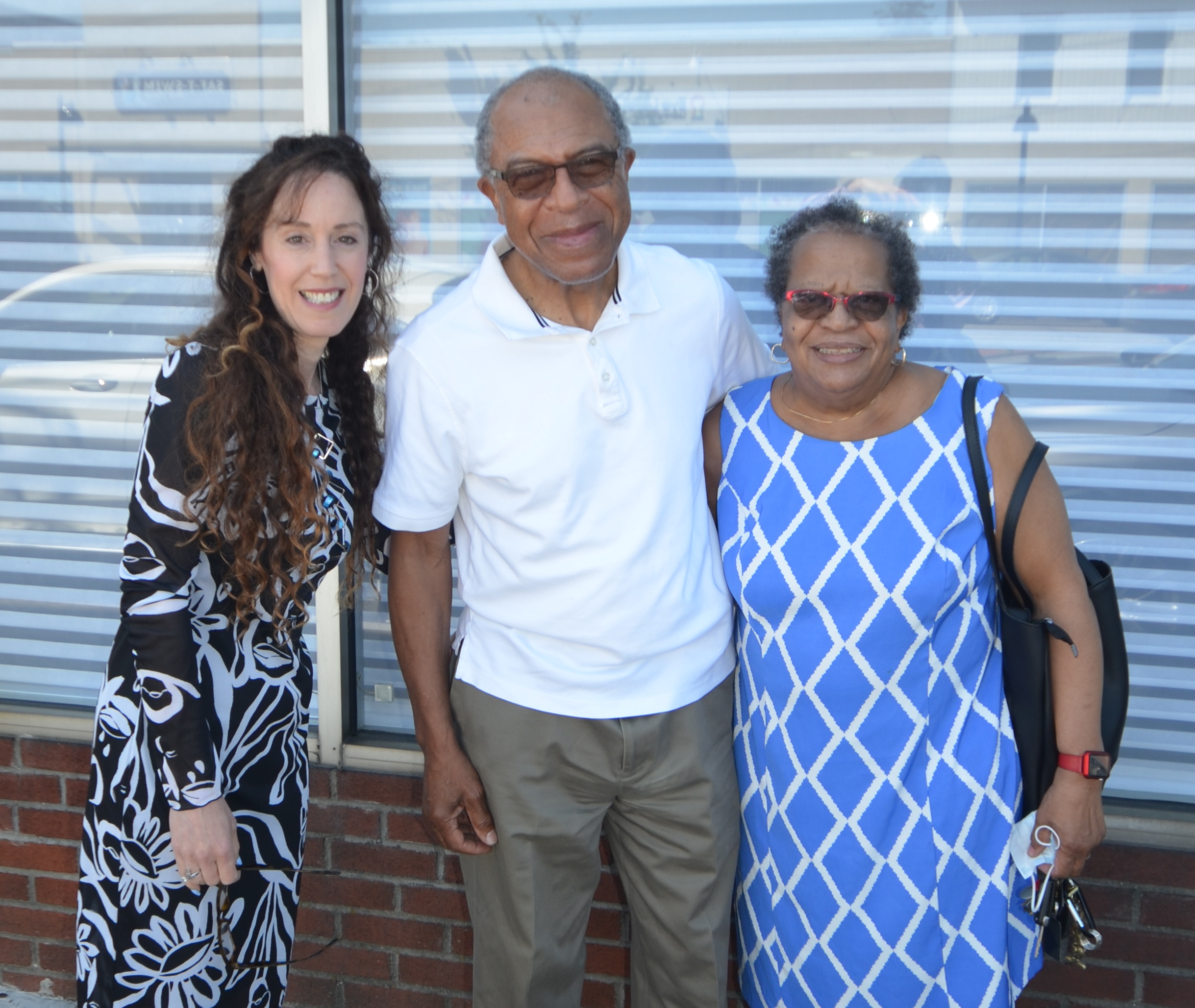 Joseph and Annsha Chambers alongside their realtor, Stacy Zigman, who helped the couple sell their New York property in June 2022 and move into a luxury rental in a 55+ active lifestyle community.
Tax Break Available to Home Sellers
If you've lived in your home for a long time, you may earn a large profit from the sale. Thanks to the Taxpayer Relief Act of 1997, which is still in effect today, people of any age can sell their primary residence and make up to $250,000 in profits ($500,000 for married homeowners filing a joint return) without paying capital gains tax.
Although this tax break doesn't apply to investment properties, a residence can be made eligible by living in it for two out of the five years prior to sale.
Who benefits from this law? Retirees and those looking to downsize do. You will be able to keep more money in your pocket after you sell your home, and may not have to pay a single dime to the IRS on your gain.
When it is time to downsize, you may wonder what to do with the mountains of belongings you've accumulated over the years or are holding onto for relatives. Stacy can help establish what personal property should be removed, and which improvement projects will help the home sell faster and at a higher profit. Ms. Zigman can recommend the right staff to assist you in preparing the home for sale, such as tag sale operators, handymen and donation companies. She can also suggest some minor fix-ups and staging tips to make the home more attractive to buyers. "Staging the home helps not only when prospective buyers come in the door, but also when online photos are viewed. It can make the difference in whether buyers even come over to view the property, or move on to better looking choices."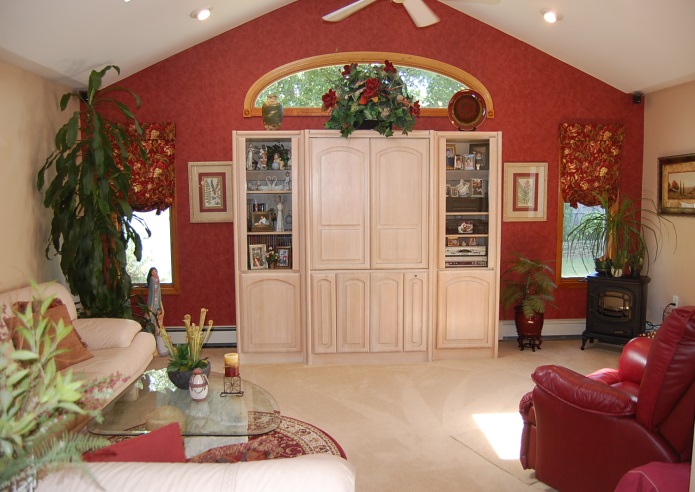 Open Permits and Certificates of Occupancy or Completion
Your home may have structures that were changed or added over the years without proper building department notification and oversight. To cure these issues and legalize these structures, you may need to hire the services of a certified plumber, electrician and/or architect. Stacy can recommend these professionals, as well as experienced expeditors who can facilitate the filing of applications with the local building department, and otherwise streamline the legalization process. Depending on the year the home was built and/or renovated, as well as local ordinances, you may need a certificate of occupancy ("CO"), certificate of completion ("CC"), letter of no objection, or possibly a variance. Stacy explains, "Most contracts of sale generally make the sellers responsible for providing COs to the buyers for the structures that presently exist on the premises. Some cash buyers may agree to purchase a home in 'As Is' condition, with no representations as to the COs on the premises. However, if the buyer is obtaining financing (which is usually the case), then the bank or mortgage company may not fund the loan until the legalization is complete, or may require a portion of the sale proceeds to be held in escrow at closing. In a worst case scenario, failing to appropriately address legalization issues on a timely basis can result in a deal not closing." Some of the most common structures which require legalization today include room additions, dormers, extensions, garages, sheds, decks, basement entrances, pools, cabanas, awnings, fences, fireplaces, skylights, and bay and bow windows.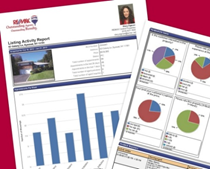 Pricing and Feedback
Once the home is on the market, Stacy will provide regular updates and feedback regarding the home-selling process, including the number of people who have viewed the property and what they are saying. As a result of this feedback, Stacy may make additional recommendations to potentially enhance the marketability of the home, and minimize the amount of time the home stays on the market. Feedback reports can be emailed directly to clients to apprise them of the progress being made in marketing the home.
Accepting the Right Offer
Typically, retirees seek to get the most cash out of their homes. This can hinder a home seller's ability to recognize a reasonable offer from a qualified buyer. As an experienced listing agent, Stacy can guide you in making the right decisions from the outset to navigate a successful transaction. Ms. Zigman explains, "Just because a buyer has a 'pre-approval' letter doesn't mean he or she is truly qualified to purchase. Some mortgage representatives generate pre-qualification or pre-approval 'form' letters for prospective buyers without actually verifying their credit or employment." As lenders today generally require higher credit scores, lower debt ratios, and sometimes larger down payments, it is especially important to have an experienced listing agent there to sort through the offers. "Listing agents can find out everything about the qualifications of potential buyers and the validity of their offers, as they are in the unique position of communicating not only with the parties, but with all personnel connected to a transaction." Also, banks today are generally taking longer to process loan applications. As an experienced listing agent, Ms. Zigman will be there to "hold your hand" and keep you regularly informed of the status of the buyer's loan application as you count down to closing.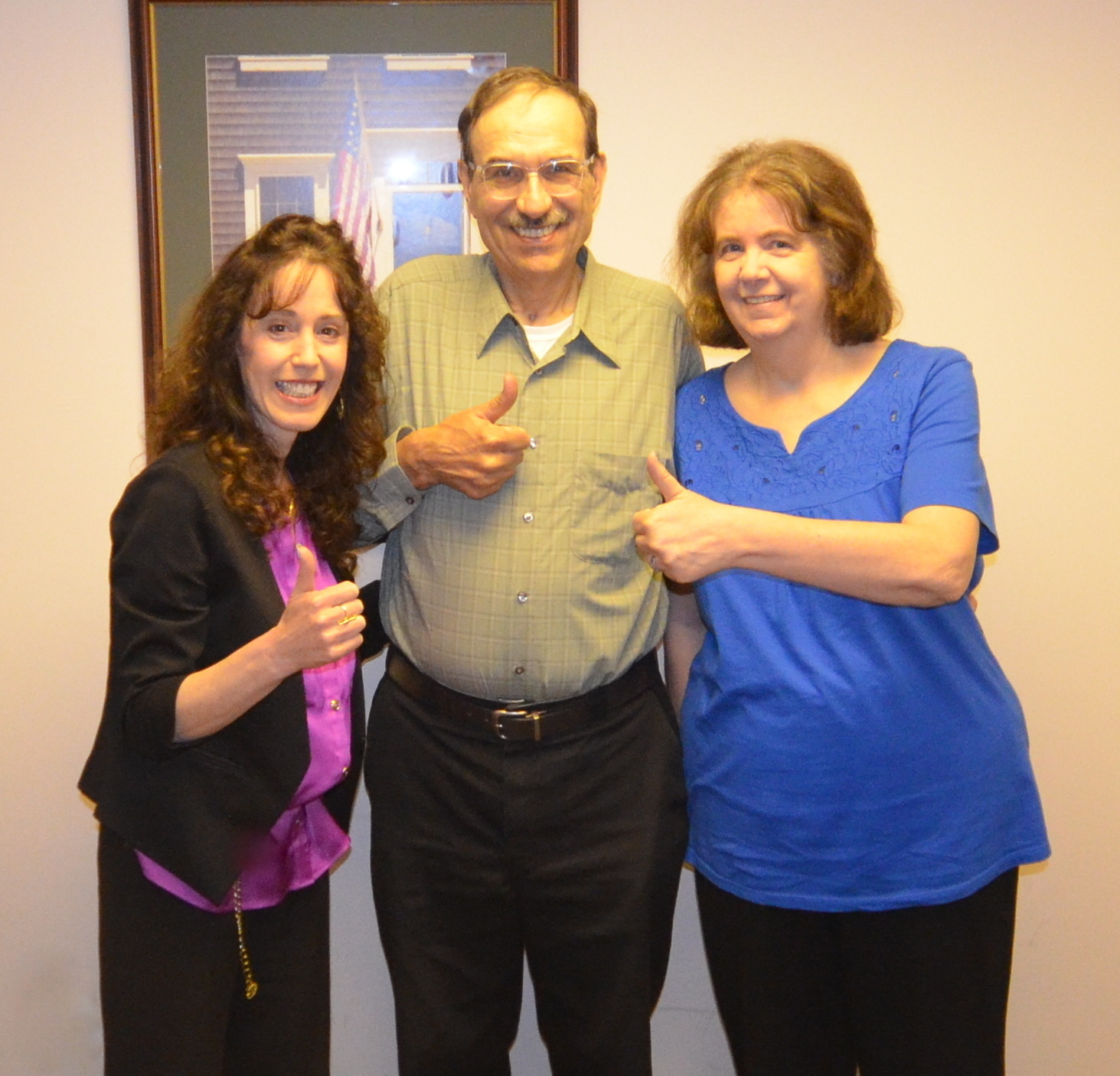 With Stacy's guidance, Walter and Sandy Francaviglia sold their New York home and moved to a beautiful condominium in a 55+ New Jersey active retirement community in July 2019.
Summary
If all the pieces of your retirement decision are in place and selling your home is part of the equation, a good case can be made for parting with it now. Take advantage of today's increased home values and eliminate property taxes, home insurance, maintenance and other carrying costs. With the wide selection of retirement homes on the market, low mortgage rates, and tax advantages in place to keep more money in your pocket, this may be the right time to downsize to a home that is more appropriate for your lifestyle, or transition to the home of your dreams.
Stacy has worked and helped many retirees sell their homes over the past 25 years. Here's what a few of her past clients had to say about the experience: