When selling your home, one of the most important decisions is determining the right price. This decision can impact if and when you receive offers and how long your house stays on the market. What pricing guidelines should a seller follow to achieve the best outcome?
Stacy Zigman, a licensed New York State REALTOR® who has served her Long Island community for over 25 years and who specializes in seller representation, offers the following advice to her clients when helping them price their homes for market.
Examine Comps: Finding the right comparables or "comps" in your neighborhood is key. Zigman explains, "I look for comps located one mile or less from my seller's home. I then compare their location, square footage, updates, amenities, lot size and other features with those of my client. Extending beyond a one-mile radius may be needed if your Long Island neighborhood has large lots, if inventory is limited or if you have a unique property such as a multifamily dwelling."
Sold vs. Active Listings: When evaluating comps, Zigman gives the most weight to recent closed sales. "Properties which have sold within the past 90-180 days best measure what a buyer is willing to pay," she says. Pending properties are also a helpful indicator of current market conditions, except their true sales prices won't be made public until after closing. Active listings, on the other hand, should have the least bearing on value since they may take one or more price reductions before selling.
Avoid Overpricing: Typically, properties attract the most serious and interested buyers when they first hit the market. Set too high a price up front and you could lose this window of opportunity. Today's home buyers have access to more online real estate data and information than ever before and are, therefore, more knowledgeable about pricing. Zigman points out, "Buyers can often distinguish between overpriced homes and those priced to sell. And they often inquire how long a home has been on the market." A property that has been languishing for a while may signal to buyers that there is something wrong with it.
Market Conditions: Pay attention to current market conditions such as interest rates, the local job market and the economy since they can all impact pricing. Also, consider your Long Island neighborhood's inventory level and buyer demand, as these factors will often dictate if it is a seller's market or a buyer's market.
Be Objective: Setting aside one's personal feelings when choosing a list price is challenging but necessary. Zigman clarifies, "Often the features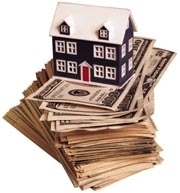 which attracted you, the seller, to your home are the same attributes which appeal to prospective buyers. However, sometimes the best buyer for your home is the one who wants to make the most changes to it." Either way, keeping your emotions out of the process will have a positive impact on achieving the bottom line financial result.
As with any product, a smart pricing strategy is a primary component of the marketing plan. In real estate, the right price can translate into more showings, more offers, better quality offers and a stress-free transaction. Are you planning to sell your Long Island home? If you would like a complimentary home valuation, please call Stacy Zigman at 516-827-7653 (SOLD) or email her at stacyzigman@remax.net.