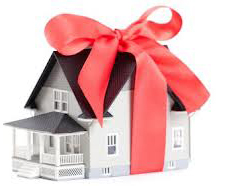 Selling Long Island, New York Inherited Property
Selling a Long Island home acquired by inheritance can appear to be a daunting and time-consuming process. There are many issues for family members to consider, such as:
Are there any legal impediments to immediately selling the home?
Are there any legalization issues with respect to the home?
Must any repairs or improvements be made to the home?
Should the contents of the home be cleared out?
What are the tax consequences of selling the home?
Contemplating and/or resolving each of these issues takes time away from work and family. Hiring a professional realtor who is well-versed in selling New York inherited property can help save you time, facilitate the home-selling process, and minimize stress. Stacy Zigman is a realtor with the experience to help you successfully sell Long Island inherited property.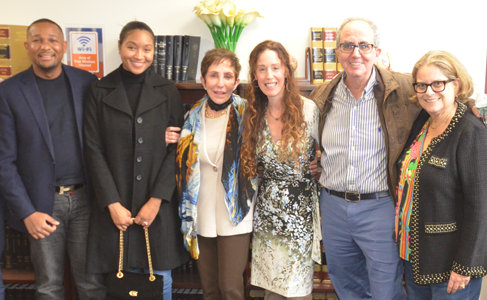 Estate executors Cathy and Richard Nager share a photo with Stacy and their buyers at the October 2021 closing of a Long Island home they inherited from their father.
Legal Implications and Tax Consequences
The legal implications of selling Long Island inherited property vary depending on the fact pattern. Variables include whether the deceased left a will or died intestate, the number and ages of the heirs/beneficiaries, and the size and composition of the estate. Similarly, the tax implications of selling New York inherited property also may vary. Stacy Zigman can offer general parameters of what to expect, and can recommend the appropriate legal and tax professionals to answer questions and provide assistance with respect to selling inherited property. The process is often not as complicated as people are led to believe.
Ways to Inherit New York Real Estate
There are numerous ways to inherit Long Island real estate. When a Long Island, New York decedent does not have a will, a Surrogate's Court proceeding called an administration is generally commenced, and letters of administration are issued to a qualified distributee granting authority to collect and distribute the decedent's property. However, if the decedent's only asset is real estate, it may not be necessary to commence an administration proceeding depending on who survives the decedent. As an estate realtor experienced with Long Island, New York administration proceedings, Stacy can help make this determination to minimize carrying costs and maximize equity.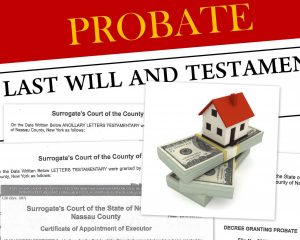 When a Long Island, New York decedent has a will, a probate proceeding is generally commenced by the executor in the Surrogate's Court to prove that the will is valid, and letters testamentary are issued authorizing the executor to distribute the estate and carry out the wishes of the decedent. As an estate realtor experienced with Long Island, New York probate proceedings, Stacy knows the right time to list a probate property for sale and get the ball rolling. "I have worked with executors in Nassau County, Suffolk County and Queens County to place the inherited home on the market before the court issues permanent letters testamentary. Before the final letters are issued, the court generally issues preliminary letters which, although temporary in nature, empower the executor to act on behalf of the estate, list the property for sale, and get the property into contract."
An ancillary administration or probate proceeding in the Surrogate's Court may be the appropriate route when a nonresident decedent leaves inherited property located in New York. Adds Stacy, "Many of my estate clients do not live on Long Island or even in New York State. They are selling an inherited property from afar while juggling jobs and family matters during a time of grieving. Having a real estate agent who is an excellent communicator and used to working with out-of-state clients can help lessen the burden during this difficult time. Regular dialogue and responsiveness are key to helping an estate seller whether he or she lives down the road on Long Island or resides across the country."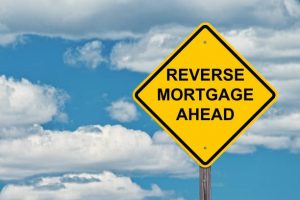 Another way to inherit Long Island realty is through a life estate. A New York deed which creates a life estate provides an ownership interest in real property (with certain rights and responsibilities) for a life tenant during the person's life. When the life tenant passes away, the ownership interest immediately passes to the remainderman (designated in the deed) without the necessity of a Surrogate's Court probate or administration proceeding.
In any of the above scenarios, the Long Island property you inherit may come with one or more outstanding mortgages. If you are an heir to a property with a reverse mortgage, there is additional urgency since a reverse mortgage must typically be paid off within a fixed amount of time upon the passing of the borrower. In this instance, working with a realtor experienced in New York estate and inheritance matters, and the workings of the Surrogate's Courts of the Counties of Nassau, Suffolk and Queens, is especially valuable since time is of the essence.
Long Island Inherited Property Preparation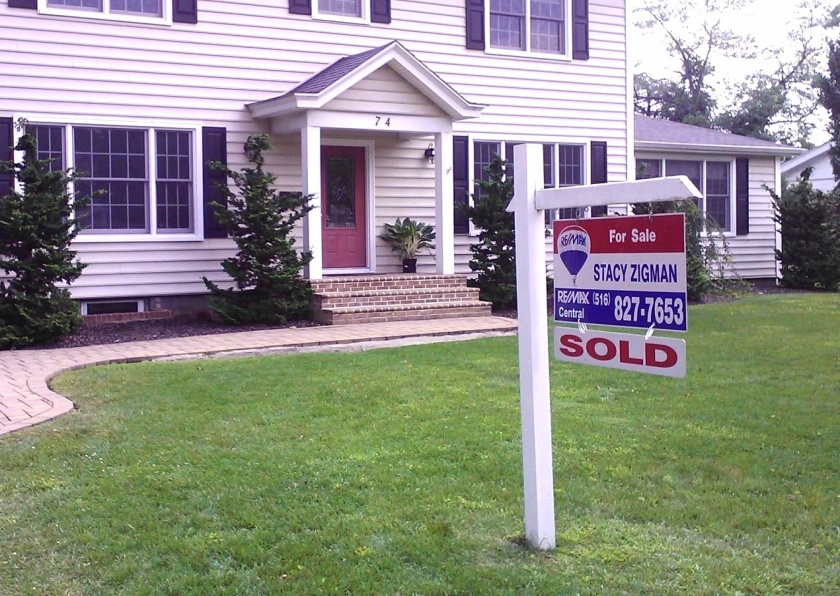 Inherited properties are often left in a poor state of repair, and may be filled with excess furniture or personal belongings. Family members will undoubtedly have to spend some time in the home making decisions on repairs and property removal. Stacy can help by suggesting which issues should be addressed before the home is put on the market. "I can help establish what personal property should be removed, and which improvement projects will help the home sell faster and at a higher profit." Ms. Zigman can recommend the right staff to assist you in preparing the home for sale, such as estate liquidators, handymen and professional cleaning companies. She can also suggest some minor fix-ups and staging tips to make the home more attractive to buyers. "Staging the home helps not only when prospective buyers come in the door, but also when online photos are viewed. It can make the difference in whether buyers even come over to view the property, or move on to better looking choices."
Open Permits and Certificates of Occupancy or Completion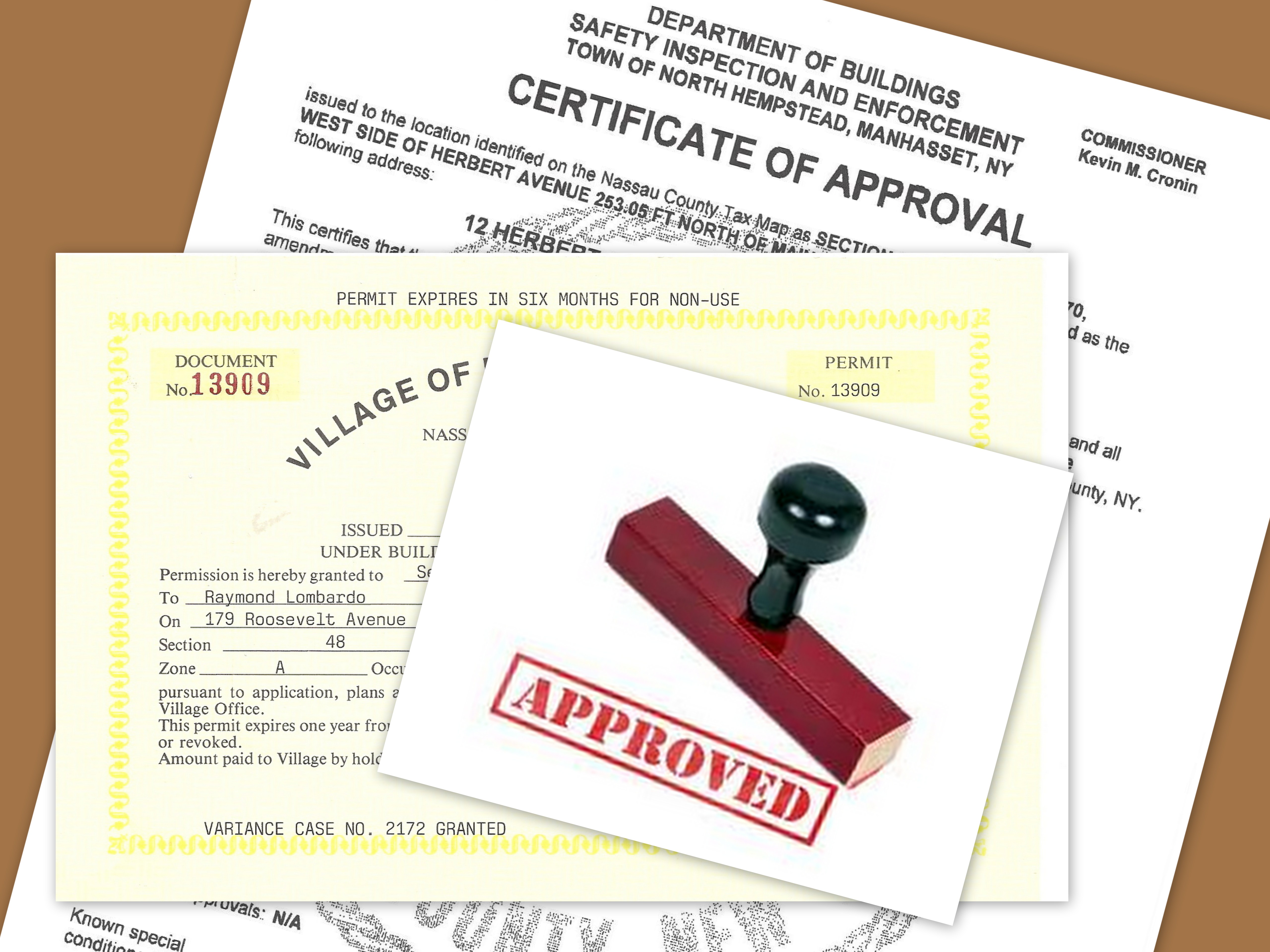 You may inherit a home which has structures that were changed or added over the years without proper building department notification and oversight. To cure these issues and legalize these structures, you may need to hire the services of a certified plumber, electrician and/or architect. Stacy can recommend these professionals, as well as experienced expeditors who can facilitate the filing of applications with the local building department, and otherwise streamline the legalization process. Depending on the year the home was built and/or renovated, as well as local ordinances, you may need a certificate of occupancy ("CO"), certificate of completion ("CC"), letter of no objection, or possibly a variance. Stacy explains, "some cash buyers may agree to purchase a home in 'As Is' condition, with no representations as to the COs on the premises. However, if the buyer is obtaining financing, the bank or mortgage company may not fund the loan until the legalization is complete, or may require a portion of the sale proceeds to be held in escrow at closing. In a worst-case scenario, failing to appropriately address legalization issues on a timely basis can result in a deal not closing." Some of the most common structures which require legalization today include room additions, dormers, extensions, garages, sheds, decks, basement entrances, pools, cabanas, awnings, fences, fireplaces, skylights, and bay and bow windows.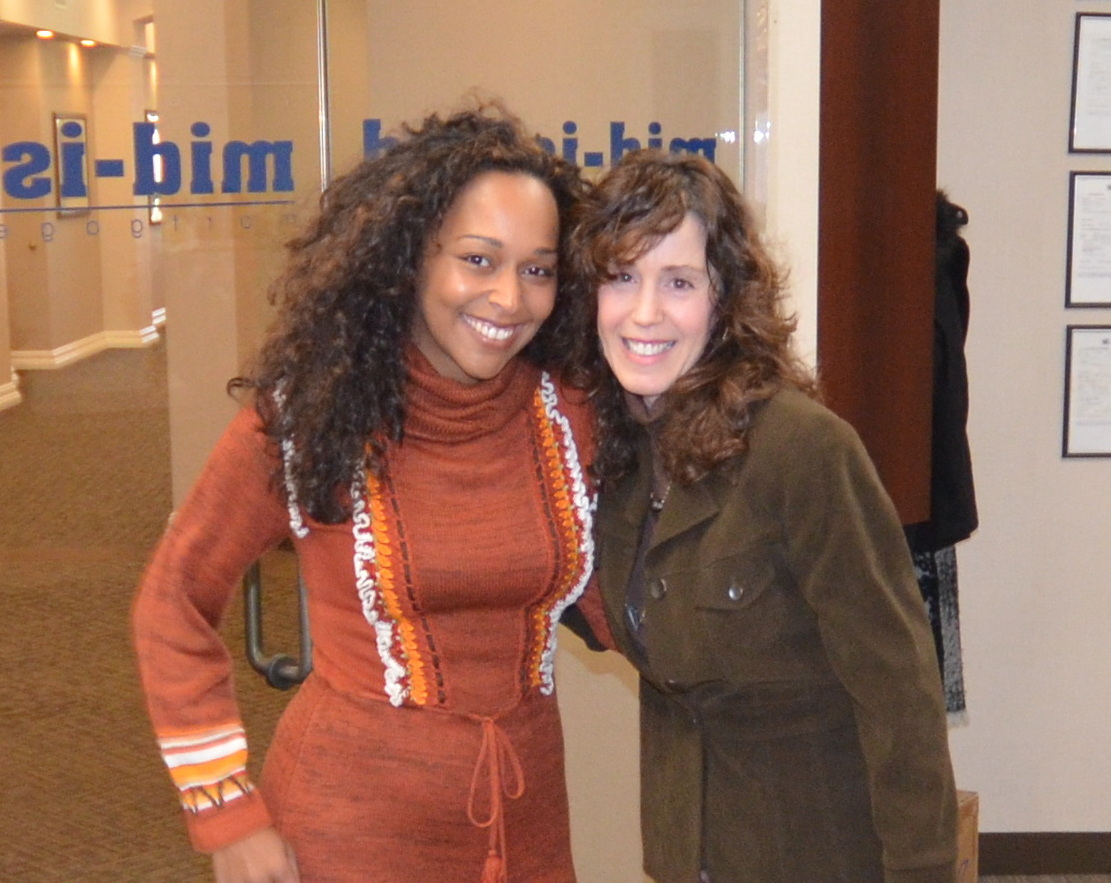 Shanette Vega and her REALTOR®, Stacy Zigman, at the 2019 closing of the Queens property Shanette inherited from her family.
Decisions on marketing, pricing and negotiating the sale of inherited property may be clouded by sentimental ties. As an estate realtor, however, Stacy can help guide you in making the right decisions. "Typically, the family member/estate representative wants to sell quickly, but does not want to give away what his/her parents worked hard for." Stacy has contacts who buy homes ALL CASH (usually at a certain percentage less than fair market value), but she usually recommends putting the home on the open market in order to get the best price and terms. She explains, "Be leery of neighbors or local builders who make offers to purchase the property as: 1) a neighbor or investor will usually make a low bid figuring you need to sell the property quickly; 2) the buyer may not be qualified for financing, which could result in tying the home up for months only to have to remarket it again; or 3) the buyer, if a builder or investor, may include one-sided clauses in the contract of sale that are not in the home seller's best interests." Openly marketing the property ensures no seller will be taken advantage of by someone looking for a good deal.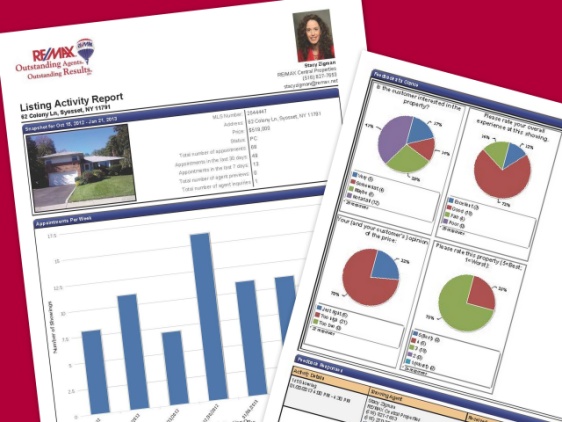 Once the home is on the market, Stacy will provide regular updates and feedback regarding the home-selling process, including the number of people who have viewed the property and what they are saying. As a result of this feedback, Stacy will make recommendations to the family member/estate representative to potentially enhance the marketability of the home, and minimize the amount of time the home stays on the market. Feedback reports can be emailed directly to clients to apprise them of the progress being made in marketing the home.
Choosing the Right REALTOR®
An inherited home is a major asset that your loved one worked hard to maintain and pass on to his or her family. When you choose Stacy to help you sell an inherited property, you can trust her to manage the process, free up your time and reduce the stress from this sometimes difficult and emotional undertaking. "Many times when I've worked with family members/estate representatives, they have special memories and feelings toward the home that make it impossible to view the sale as a mere business transaction. I believe an estate realtor must not only market the home professionally, but offer the compassion and sensitivity required under the circumstances."
Stacy has worked with and helped many families sell inherited homes over the past 25 years. Here's what a few of her past clients had to say about the experience: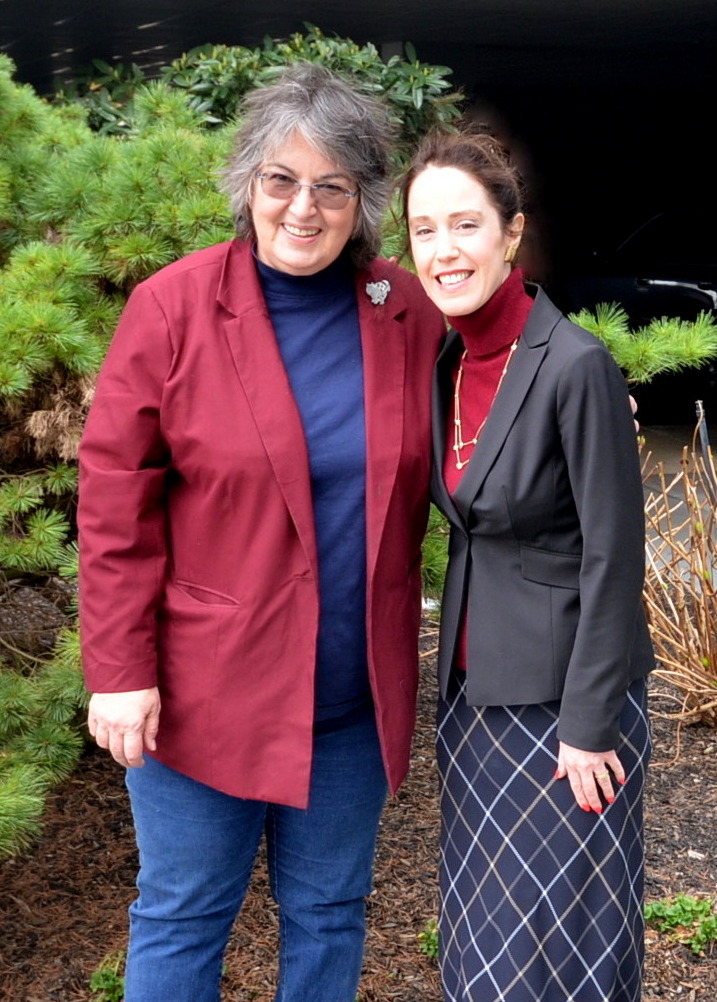 Linda Ratushenko and her realtor, Stacy Zigman, just after Linda closed on the Long Island home she grew up in and inherited from her parents.